How Philip Morris International is embracing a smoke-free future
Athena Yiazou 07:08 - 11 October 2023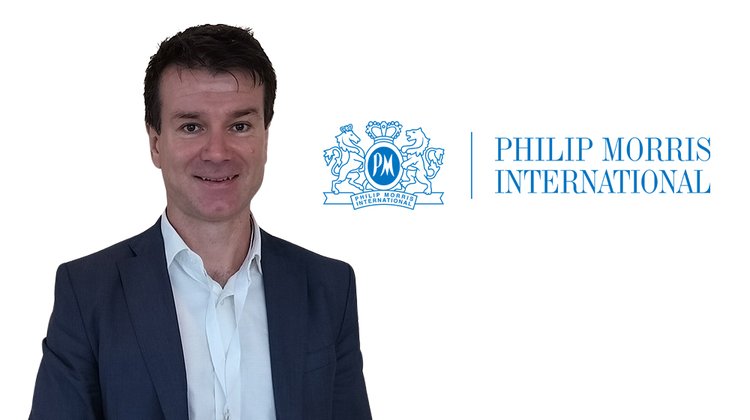 A long history and instantly recognisable products have made Philip Morris International (PMI) one of the companies that first comes to mind when you think of the tobacco industry.
However, over recent years, the company's commitment to embracing a smoke-free future has become clearer and produced some exciting results.
Having spent more than 19 years at the company, Ondrej Koumal, Director, External Affairs, PMI recently told CBN more about the company's tobacco harm reduction (THR) efforts, and other future plans.
Speaking to the portal on the sidelines of the recent 6th Summit on Tobacco Harm Reduction in Athens, Koumal, has so far worked for PMI in the Czech Republic, Dubai, the US, and Switzerland.
Among Koumal's duties at PMI is looking at the impact smoke-free products—such as the company's tobacco heating trailblazing IQOS devices—have had on markets around the world, including in Cyprus.
"We look at how (the availability of) smoke-free products in countries like the UK, New Zealand, or Japan affects actual changes in smoking prevalence or cigarette sales," he explained.
Studying the impact of alternative and "novel" products is important because they are far newer to the market than traditional products and so less familiar to both legislators, the media, and the general public. This unfamiliarity creates barriers to efforts to provide smokers who are unwilling, or unable, to abstain completely from having easier access to what by all indications so far are less harmful alternatives.
Many people, for example, are not yet aware that the main difference between heated tobacco and vaping is what is used with the device itself. Heated tobacco is an alternative to smoking which uses real tobacco but avoids combustion which is the process that releases the most potentially dangerous components found in cigarettes. E-cigarettes, meanwhile, contain no tobacco and use liquids, usually containing nicotine, instead. Both are considered to be less harmful than traditional tobacco products.
As Koumal and his team study what is happening in countries where there is a high uptake and high penetration of smoke-free products, they also compare their findings to what is going on in countries where the same products are heavily restricted or even banned in terms of how many people are still smoking.
"Turkey is a great example of where these alternative products are not allowed. You see that smoking prevalence there actually remains more or less flat at around 30% or more. And in countries that I mentioned like New Zealand with (higher use of) vaping, or Japan with heated tobacco products, you see rapid decreases in actual smoking prevalence and cigarette sales," he revealed.
Koumal also pointed out that there were other good examples within Europe, and particularly in the Scandinavian countries including Sweden and Norway. In Sweden for example, snus has become a very popular alternative to traditional cigarettes. Snus is a moist form of smokeless tobacco which is usually placed under the upper lip. Unlike heated tobacco products and vaping, snus has been around for hundreds of years and has been the object of studies for decades now. This Koumal said, meant that long-term evidence of snus's lower impact on users' health, in comparison to regular cigarettes, was already available.
"We can see the health outcomes today and we see it primarily in Swedish males because when it comes to tobacco-related diseases, some of them take decades to manifest. But men in Sweden started transitioning away from cigarettes to snus decades ago. So, today, we can already see what it means in terms of health outcomes," Koumal noted.
These outcomes include that Swedish men now have the lowest incidence of tobacco-related disease in the EU, he explained, noting that, in women, this had not yet been the case, likely because female smokers started transitioning to snus much more recently. "I'm confident that over time we will see the same results (in women)," Koumal added.
During the Summit, meanwhile, CBN learned that despite the promising data already collected, the sale of snus remains illegal in several countries, including the UK, Australia, New Zealand, and all EU countries except for Sweden. It is a common type of tobacco product in Norway and available in Switzerland, but neither are members of the EU. While many experts, including some at the Summit, are already convinced by the research carried out that novel products such as heated tobacco and vaping as well as nicotine pouches are a less harmful alternative to regular tobacco products that are lit on fire such as cigarettes some legislators are not. This creates a barrier to efforts to offer smokers, still numbering approximately 1 billion around the world, with accessible alternatives when they are unable or unwilling to stop smoking completely.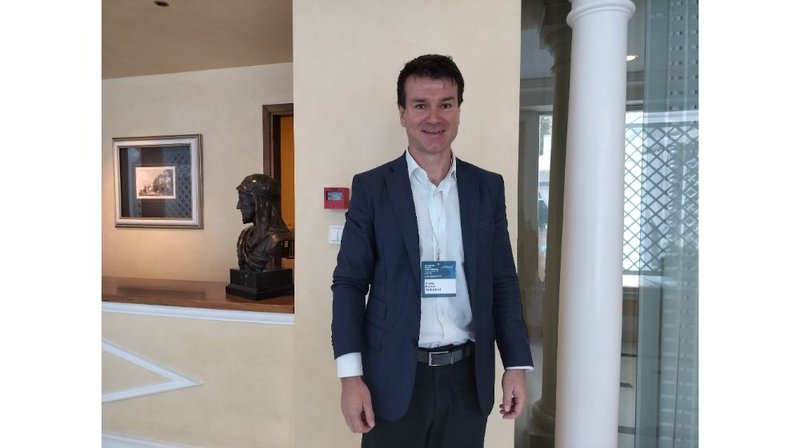 Koumal spoke to CBN on the sidelines of the recent 6th Summit on Tobacco Harm Reduction in Athens
When it comes to PMI, the company's signature smoke-free product so far has been its heated tobacco product, IQOS, with the IQOS ILUMA the most recent version of the product to be launched in Cyprus.
"This is the most recent innovation, and it is quite exciting because we see, for example in Japan, that even though ILUMA has been on the market there for a while, there is (still) a large segment of adult smokers who keep transitioning. So, if we keep on innovating, we have an opportunity to transition more and more smokers away (from traditional cigarettes)," Koumal noted.
Along with a strong support system if they decide to quit, providing smokers with a variety of less harmful alternatives was considered to be a key means of reducing harm by experts at the Summit. PMI is well aware of this and it is also something that Koumal encountered in his work and other industry interactions.
"I was talking to one of the participants of the conference here, who is from Sweden. So, I naturally expected that that person would be using snus or nicotine pouches. But he quickly cured me of my misperception because he said that he had tried snus and hated it. A smoker before, he instead switched to vaping," Koumal revealed, continuing, "So I think it shows that, even in countries where you have a significant chunk of adult smokers, one alternative product will not work for everybody."
He also gave the example of over 90% of smokers being aware of vaping but noted that along with "those who like the product and will continue using it and ultimately, hopefully, stop smoking completely" there are also smokers who never intend to try vaping.
"This tells me that there is a huge opportunity here because there is a large segment of adult smokers who, even though they are aware of vaping, have not even tried it," he explained. A further segment of adult smokers is aware and are probably interested in cigarette alternatives but have tried a specific product and rejected it for various reasons, including but not limited to taste expectations and nicotine delivery. "It can be any number of factors. So that is why it is important to have a wider portfolio of products," Koumal suggested.
It is little surprise then that PMI is working towards expanding its portfolio. As well as further developing its IQOS range, for example, the company last year acquired Swedish multinational tobacco company Swedish Match. This is something Koumal said he was also very pleased about on a personal level because he had worked on a joint venture between the two companies about a decade ago.
"I think that is fantastic because I truly believe that snus and nicotine pouches which are, essentially, the latest innovation in oral nicotine delivery and can work for many adult smokers. They have attributes that the other products cannot meet, and I think that, in the end, smokers need choices," he elaborated.
As Koumal underlined, around the world, including Cyprus, there were many options and variants of traditional tobacco products such as cigarettes available, "So we cannot expect that one heated tobacco product with a set number of variants will switch all smokers. That is just not going to happen. We will need more products in this space so that every smoker finds his alternative."
This is also a good indication of why PMI has put so much emphasis on creating more choices to draw smokers away from traditional cigarettes and provide them with more options.
"There are still 1 billion smokers in the world," Koumal said, adding that it was important that these people had choices and providing alternative choices was something PMI was proud of being able to do.
"Our products are scientifically assessed, scientifically substantiated," he said, adding that by not burning tobacco, they deliver much lower levels of harmful substances.
It is worth noting at this point that Koumal underlined several times during the interview that the ideal is for people not to use tobacco or nicotine products at all and that PMI never targets non-smokers with its products.
"Years from now, hopefully in the not-too-distant future, we will see that adult smokers who have switched to these to these new products that don't burn tobacco will see favourable health outcomes," he said, noting that studies at the Summit in Athens had already presented positive short-term outcomes.
"Over time, of course, we want to see that it manifests into less disease, and there are already studies out there that show that smokers who switched, for example, to heated tobacco products had a much better outcome," Koumal said.
He noted studies on smokers who were diagnosed with Chronic Obstructive Pulmonary Disease (COPD) or cardiovascular disease and switched to alternative products or quit smoking completely had a much-improved quality of life.
"People who completely quit or tobacco have the lowest risk, Koumal underlined, "then the people who quit tobacco by switching to a non-combustible product have a lower risk but not at the same level as people who completely abstain from any tobacco or nicotine."
When it comes to Cyprus, meanwhile, Koumal said that the island was one of the countries where the company's net revenue from PMl's smoke-free products now stood at more than 50% of the total. "We proudly communicate this to investors, and I think that is a fantastic achievement because we have an ambition to actually be a predominantly smoke-free company in two years, in 2025. We will see if we meet that ambition." He continued that there was an increasing number of countries where the company's target was being met, adding, "Hopefully in some of these countries we will become a 100% smoke-free company and we will not be selling cigarettes anymore," Koumal continued.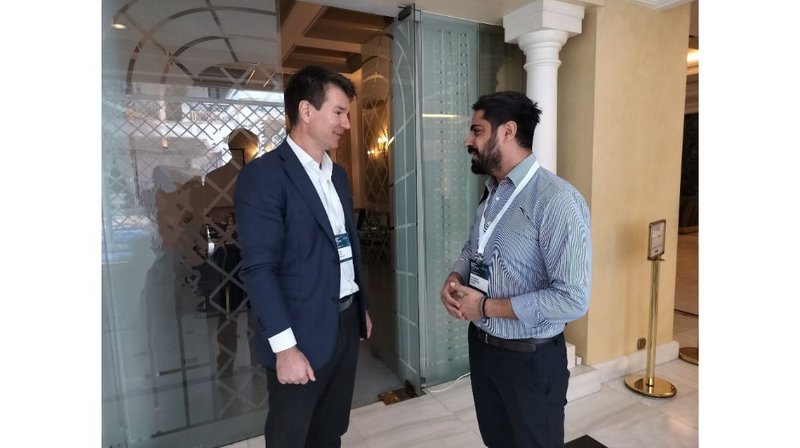 Koumal speaking with Panagiotis Evangelides, Corporate Affairs Manager at Philip Morris International's Cyprus office, who also attended the event
On whether this philosophy is also being adopted by the wider industry, meanwhile, Koumal said he hoped so and that more companies competing in the sector of products that did not actually burn tobacco could only be a good thing for consumers.
"Our corporate motto is 'Delivering a Smoke-Free Future,' and it is not just a motto," Koumal said, "I think it is increasingly becoming a reality in many countries and I think that Cyprus is one of the countries in Europe with the highest share of heated tobacco."
He went on to note that helping transition more smokers away from traditional cigarettes including making consumers more aware and making alternative products more accessible. "You need to be able to buy them where you buy regular cigarettes, and they need to be affordable. Governments have a huge role to play in this because they can design the system," Koumal elaborated. He gave the example of governments around the world encouraging people to consider electric or hybrid cars by both setting emission limits and providing purchasing incentives, a clear carrot-and-stick approach.
Koumal also said it was important for the entire industry to play by the same rules to ensure consumer confidence.
"If we want consumers to switch, somebody needs to make these products and that is us," he said.