IMH is hiring an English-speaking Finance / Business Journalist
07:10 - 24 October 2023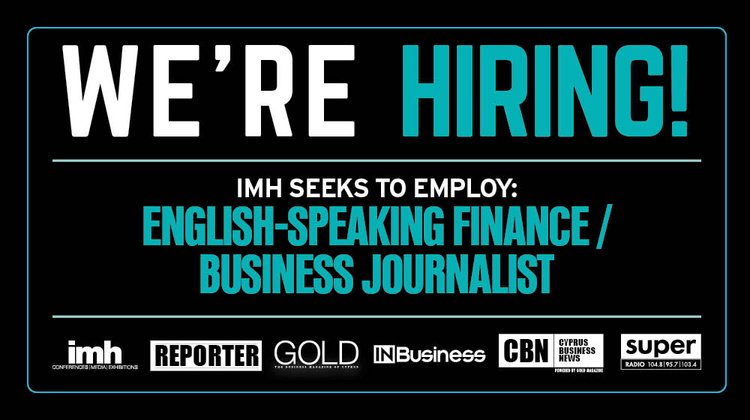 IMH is looking to recruit a full-time English-speaking Finance / Business Journalist to write on a broad range of subjects, including interviews and features, with an emphasis on business and financial/economic issues.
Candidates are required to have a University degree in Journalism, Communication, Media Studies or other associated subject, basic knowledge of issues pertaining to finance and business, and very good knowledge of Greek (although the successful candidate will be writing in English).
Previous journalistic experience of at least 2 years is preferred, while experience in working on an online portal or print magazine will be considered an additional qualification, as will a postgraduate degree.
An additional degree in Economics, Business Administration or Finance, as well as experience in financial journalism, will be considered an additional qualification.
An attractive remuneration package will be offered to the successful candidate, according to qualifications and experience.
If you wish to apply for this role, please send an up to date CV to vacancy@imhbusiness.com, stating the reference 'Journalist' in the subject line. Closing date for this role is 31 October 2023.
We thank all applicants and each application will be considered for the role, however due to the high level of applications, only short-listed candidates will be contacted for interviews.